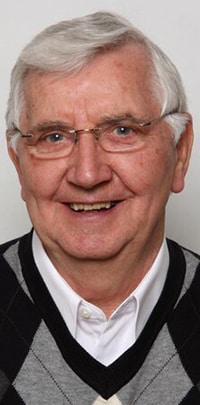 Peter Nicol Reid Clark
Surrounded by his loving family, Peter Nicol Reid Clark, passed away peacefully on September 25, 2019, at the age of 81 years.
Peter is survived by his loving wife Jeannie, 3 children George (Tracey), Pauline (Joe), Michelle (Tom), 5 loving grandchildren, Ryan, Jason, Steven, Taylor and Thomas, brother Robert (Phyllis) and Alex (Lisa).
Peter is predeceased by his Mother, Freda, Father Charles and sister Isabel (James) Dunbar.
Peter loved all his family and friends, he will be greatly missed and will remain in our hearts forever.
Funeral Service
Tuesday October 8, 2019 2:00 PM
Trinity Funeral Home
10530, 116 St. Edmonton, Alberta
In lieu of flowers, donations may be made to the University of Alberta Hospital Foundation - Brain Centre, at www.givetouhf.ca or 780-407-7007