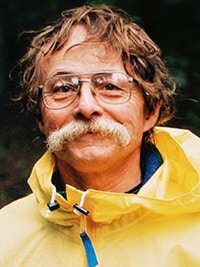 Peter Ross Winters
August 26, 1929 to September 4, 2018
Peter Winters, who passed away at the age of 89 on September 4, 2018, had a life filled with passion, adventure, and dear friends. He did everything with vigour, whether it was teaching, cooking, chess, skiing, whitewater paddling, racquetball, or wilderness hiking, often leaving people decades younger in his dust. His absence will leave a hole in all of our hearts.
Born in New York City on August 26, 1929, he grew up in Pittsburgh and then embarked on a distinguished academic career in statistics and computing science. Peter received his PhD from Carnegie Mellon University in 1958, teaching there after receiving his degree and then at Stanford University before joining the Faculty of Business at the University of Alberta in 1969. While at the U of A, he served terms as Associate Dean for the MBA and Undergraduate programs, and he helped set up a new Masters of Public Management program. But he was most proud of his work with the Association of Academic Staff, helping to resolve staff disputes and conflicts, and his role in establishing what has become the Faculty of Native Studies.
He is survived by his wife Sid Carlson, his sister Nancy Winters Droste, his children Ross Winters, Diana Graham, Wendy Rowena Winters, and David Winters, his grandchildren Allison Graham Liljegren, Emily Graham Jones, Audrey and Joshua Winters, and three great grand children.
His family and friends are profoundly grateful to the staff of the Foyer Lacombe in St. Albert, where he was treated with utmost compassion and care during the last months of his life. In lieu of flowers and if desired, please consider a donation to the Foyer Lacombe or to Canadian Adaptive Snowsports Alberta (formerly CADS), who helped him fulfill his wish to take a few last runs down the hill last year.
A gathering will be held to celebrate his life and times on Saturday, October 13, 4 pm, at the University of Alberta Faculty Club, 11435 Saskatchewan Drive.