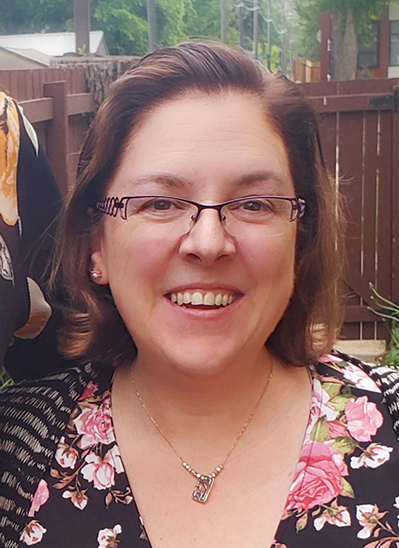 Raelene Michelle Devich
June 24, 1969
-
April 24, 2023
In Loving Memory of Raelene Michelle Devich
It is with profound sadness and heavy hearts that we announce the sudden passing of our beloved sister, Raelene Michelle Devich, who departed this world on April 24th, 2023, at the age of 53. She leaves behind an immense void in our lives but will forever be in our memories and hearts.
Raelene was born in Edmonton, Alberta, the daughter of Maureen and John Devich.  She radiated a zest for life and her smile and kind-hearted nature were a source of comfort and inspiration to her huge extended family and many friends and colleagues.
Throughout her life, Raelene was an incredible soul who brightened any room she entered. Her compassionate spirit knew no bounds, and she enjoyed helping others. Whether it was lending a listening ear, offering a helping hand, or providing unwavering support, Raelene's kindness impacted the lives of countless individuals and students she encountered in her career as an Elementary School Teacher in the northern Alberta communities of Wabasca, McLennan and Assumption, as well as her Adult Students at Metro School in Edmonton.
Raelene loved exploring the world around her and enjoyed spending time camping in the mountains, strolling beaches in Oregon, shopping at Pike Place Market in Seattle with a Starbucks in-hand, trying her luck at a casino in Vegas, or simply browsing through the rows at her favorite local bookstore or greenhouse.
A creative soul at heart, Raelene had a passion for art and music. She had a remarkable talent for painting and pottery and her artwork often reflected the whimsical beauty she saw in the world. Raelene's love for music was boundless, enjoying many live concerts, especially the Edmonton Folk Festival and the Edmonton Symphony in the Park.
Raelene was predeceased by her parents, Maureen & John, her Great Aunty Grace and Uncle Buddy, her Grandparents, Gerard, Helen and Esther, her Uncle Maynard and her cousin Jeffrey.  Raelene was always such a good sister to Christine, a loving daughter, the most amazing aunt to Grace and Gillian and fun-loving Great Aunty to Eren, Ela and Elise.  She will be missed by her many cousins and aunts and uncles too.  Raelene was such a dear friend to many, especially to Lorrie, Vijen, Emmie, Leah and Judy. Her warm presence and genuine love will be deeply missed by all who had the privilege of knowing her.
While our hearts are heavy, we find solace in the memories we shared with Raelene. We remember her infectious laughter, her ability to light up a room, and the love she poured into our lives. Though her time with us was cut short, her spirit will forever shine brightly.
To honor Raelene's memory, let us remember the lessons she taught us about kindness, compassion, and living life with joy.
A memorial service will be held to celebrate Raelene's life on June 24th, 2023 at Trinity Funeral Home 10530 116 Street, Edmonton, AB, from 10:00 a.m. to Noon.  In lieu of flowers, the family kindly suggests donations could be made to any charity of your choice, in Raelene's name, as helping others was always close to her heart.
As we say goodbye to our beloved sister, let us find solace in the thought that she is now at peace, watching over us with love and serenity. Raelene, you will forever remain in our hearts, and your memory will continue to inspire us every day. May your soul find eternal rest.
Rest in peace, dear Raelene.
With love, Christine