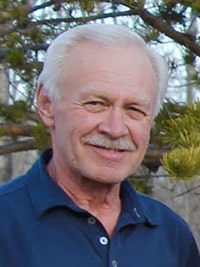 Randy Brian Nelson
April 20, 1950 to May 9, 2018
It is with great sadness that we announce the passing of Randy Brian Nelson of St. Albert and Athabasca,Alberta after a courageous battle with cancer over the past five years.
Randy will be lovingly missed by his partner of 22 years, Helen Walker. He will also be missed by his loving children, Tom Nelson (Josie), Shelly Zyha and Darcy Nelson and grandchildren Brianna and Michaela Nelson and Cayden and Hannah Zyha. Randy also played a huge role in the lives of Helen's children and grandchildren, Nikki Walker (Justin Nicholson), Raeanne Yowney and Marshall Nicholson, Tanya Jewell (Calvin), Emily, Nate, and Chloe., Angie Dowland (Scott), Autum and Blair. Randy is survived by and will also be missed by his brothers, Gary Nelson (Paige) and Greg Nelson (Sandy) and stepfather, Dick Godin.
Randy was predeceased by his parents Lester Nelson and Mary Godin.
Celebration of LIfe
Tuesday May 22, 2018 at 2 PM
The Grandin Room at the St. Albert Inn and Suites.
156 St Albert Trail, St. Albert, AB
Second to his family, Randy loved, lived and breathed the game of golf and the family has requested that anyone attending the celebration feel free to come in your best golf attire or casual wear.
Memorial donations can be made to the Alberta Cancer Foundation or a charity of your choice.