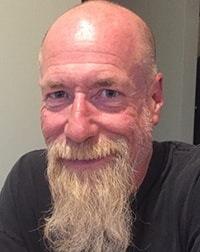 February 16, 1961 - January 8, 2019
It is with sadness in our hearts that we announce the untimely passing of Randy, Wilton, on Thursday January 8, 2019. Father of Jill, Scott and Randy, husband to Theresa.
Randy had helped so many people within his life, and the lasting memories of Randy will continue to live on within each one of us, friend and family alike. We will miss his love, friendship, warmth and unique sense of humour.
The memorial for Randy will be held on Friday, January 25, 2019, at Lorelei-Beaumaris Community League, 16220 103 street, Edmonton Alberta, with doors opening at 2:00PM and the service to begin at 3:00PM