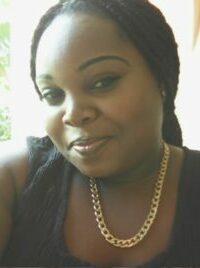 Rickeisha Harris-Davis
April 15, 1985
-
August 15, 2021
Rickeisha Davis (former married name: Harris) at the age of 36, passed away on August 15, 2021 due to Covid-19.
Left to hold on to her memories are family from Jamaica, USA & Canada including:
Parents - Uriah & Novelette Davis; Siblings - Nashune, Orvin, Daniesha, Tavion & Deanna Davis; Brother & Sister in Law - Oliver Doman & Michelle Davis; Nieces - Orianna & Olyssa Davis and Jayla Doman; Uncles & Aunts - Donna, Daliah, Philip, Tony, Danny & Glaston; Cousins - Renee, Ryan, David, Stacy, Champs, Karel, Philip Jr, Leford, Paulina, Angella, Anthony, Kenroy & Lureen and many more family members who she loves and cherishes.
Words can't even begin to say how much of a space you have left on the hearts of every person who you have touched. YOU ARE AN ANGEL!
Even though you're gone...your energy, LOVE, life & legacy will NEVER be forgotten.