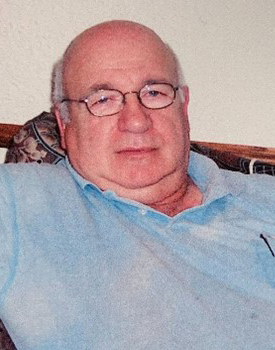 Robert James (Jim) Pantiluk
August 9, 1940
-
August 11, 2022
Jim Pantiluk, a retired semi-truck contractor and loving great uncle, died unexpectedly on August 11, 2022 at the age of 82.
Jim is survived by his sister June; his nephew's Les and Mike; his niece Cheryl; and their families; and many cousins. He will be lovingly remembered forever by his great-nephews Bill, Stu and Howie; and great-nieces: Jayme, Nathalie, and Sophie. He is predeceased by his parents William and Elaine Pantiluk.
Jim was born in McLennan Alberta on August 9, 1940. He grew up as an avid sportsman and actively hunted for his entire lifetime. Jim also enjoyed playing pool on a daily basis and was often the first one at the billiards hall when it opened.
Jim was a devoted great uncle who would often show up unannounced with more things to give and do around the ranch. He would always bring extra tools, new equipment or loads and loads of firewood. Jim always strived to help family and friends. His sense of humour and compassion will be deeply missed by all who knew him.
A Celebration of Life will be held on September 30 at the Leefield Community Hall, 7910 – 36 Avenue, between 11 – 2 p.m.