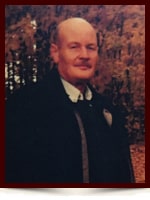 Robert James Young
In Loving Memory of Robert James Young
It is with great sadness that we announce the passing of our loving Husband, Father, Grandfather, Great Grandfather, Brother and Friend at 70 years of age. Bob was born in Peterborough, Ontario in 1946. At the young age of 19 he met the love of his life Sharon Felstead. They were married in 1965 and a few years later traveled out west and made their home in Leduc, Alberta. Later in their marriage they moved into the city of Edmonton where he lived his final years surrounded by his wife, loving children, grandchildren and great grandchildren.
He is survived by his loving wife of 50 years Sharon; son James (Deborah), his son Michael (Dawn), his son Aaron and his daughter Brandi; grandchildren Shayla, Kathrine, Erin, Sage and Baylee; great granddaughter Finula, great grandson Nathan; and his sister Barbara Porter (Kenneth). He is pre-deceased by his mother Cora, father James and brothers Beverly and Russell.
He will be remembered as hardworking, honest and loyal to a fault amongst his friends and past colleagues, as a dedicated and devoted husband, father and grandfather. He is also remembered for his light hearted nature and that he always had a smile and joke to lighten the mood and bring a smile. He lived his life with strength of character and devotion to his faith as one of Jehovah's Witnesses.  He was the absolute best example of what every father and husband should strive to be, full of unconditional love and support for his wife, children, grandchildren and great grandchildren.
Revelation 21: 3, 4 – "...and death will be no more"
Memorial Service
3:00 p.m. Saturday, July 23, 2016
Kingdom Hall of Jehovah's Witnesses
19th Avenue and 111 Street, Edmonton
In lieu of flowers please make a donation to the Heart and Stroke Foundation or to a charity of your choice.