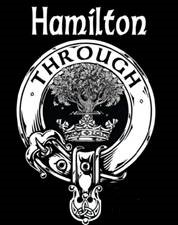 Robert John Hamilton
June 5, 1969
-
February 14, 2022
It is with heavy hearts we announce the sudden passing of our loved one Robert John Hamilton of Edmonton on February 14, 2022.
Robert is survived by his siblings, Brad Sutton, Laura Hamilton, and Bernice Hamilton; as well as many nieces, nephews, cousins and beloved friends.
Robert was predeceased by his mother, Susan Sutton (1996); father, Reginald Hamilton Sr. (1999); brother, Reginald Hamilton Jr. (2018) niece, Leigh-Andrea Hamilton-Smith (2018), and brother, Roland Hamilton (2022)
Robert, was born in Toronto - raised primarily in Grand Bay/Westfield, New Brunswick & Edmonton, Alberta. Robert was known as Bobby by those closest to him. Robert was a sport lover and huge fan of the Edmonton Oilers, collecting and trading sport memorabilia and enjoyed sharing his knowledge of the subject with others. Robert loved music, and the outdoors. He was a philosopher and spent much time considering the meaning of life. Robert had a health scare in 2009 where he spent time on life support at the University of Alberta and against odds pushed through showing resiliency and strength of the Hamilton Clan.
Robert's favourite Author was Henry Drummond. Robert would have loved to have reminded those he left behind of this quote from the book The Greatest Thing in the World. "You will find as you look back upon your life that the moments when you have truly lived are the moments when you have done things in the spirit of love."
We are comforted in knowing Robert's Spirit is with the angels.
In lieu of flowers, those feeling inclined may donate to the University Hospital Foundation https://givetouhf.ca in memory of Robert.