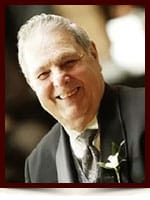 (Robert) Stan Hatton
(Robert) Stan Hatton, passed away unexpectedly November 2, 2014 at age 79. He leaves his wife, Betty Stewart, his son David Hatton, and grandson Mathew; step daughters, Wendy Aucoin & her husband Eddie, Laurel Stewart-Downs, her husband Mike, and their children Kieran, Liam & Lindsay, Laurie & husband Bruce & children Nicola, Sydney & Craig, Roxanne Stewart & her fiance Dave Marusiak. Stan is also survived by his brother Dave & his wife Louise, in Victoria, BC.
Stan was a loving man who had a generous warmth and willingness to help others. He touched a lot of hearts with his humor and wit. His laugh will always ring in our ears. He always had a smile on his face and nobody played with all of the little ones like he did. He will be sorely missed by his family and friends.
Celebration of Life
Friday, November 7, 2014 2:00 PM
Kingsway Legion Branch #175
14339 50 St NW, Edmonton AB
Memorial Donations
Heart & Stroke Foundation.