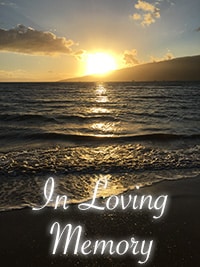 Rocky Ted Arthur Wearden
March 31, 1956 - January 17, 2021
Its is with sadness in our hearts that the family announce the passing of Rocky on January 17, 2021.
He leaves behind his son Christopher, mother Frances and brother Larry as well as Christopher's mother Korrina.
"Tomorrow will be a better day"
He will be missed, and will forever be in our hearts.