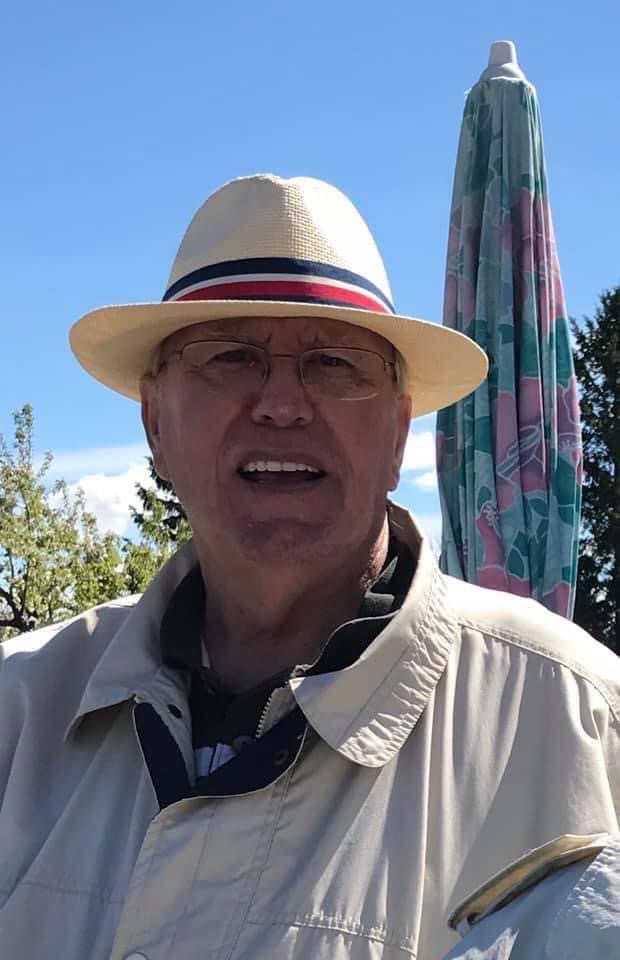 Roger Cottee
October 22, 1942
-
October 10, 2021
Roger was born in Burnt Oak, London, England on October 22, 1942. Roger was one of 4 siblings. He was spoiled by his 3 elder sisters and always treasured his memories of his childhood in South Oxhey, Hertfordshire, in a house backing onto the golf course.
Roger met his wife, Terry, in 1966. Five years later in 1971, Roger, Terry and their children, Spencer and Stephanie, immigrated to Toronto, Canada, looking for opportunity and wide open spaces. In 1975, Roger moved his family again, this time to Edmonton, Alberta.
Roger had a passion for travel and exploring. He loved the outdoors and nature. Roger recounted fond memories from the many excursions. He enjoyed taking the family on day trips or weekends to Jasper, Banff or Elk Island National Park, longer journeys to the West coast, and cross country adventures throughout Canada and the United States. Between 2005 and 2008, Roger and Terry relocated to British Columbia. He enjoyed those years exploring the hills and mountains of the Tumbler Ridge area, and of course, the numerous trips back to England and the UK where Roger would connect with family and friends, travel to previously unexplored areas and always seek the opportunity to enjoy the full English breakfast (another love).
Roger also had a great affinity for photography. At times, he would put himself in harm's way to get the perfect photo. Hanging over cliffs, laying in roads, climbing not-so-safe places, following or chasing animals too closely to get that elusive picture of a bear, rattlesnake or sunset.
Later on, Roger became a Jehovah's Witness. He took great comfort in the family of which he had become a part. He enjoyed the relationships he had through his congregation in addition to the relationship he developed with God.
Roger is lovingly remembered by his wife, Terry; son, Spencer (Sylvie), daughter, Stephanie (Paul);
Sisters, Cynthia (Ken) & Mary; grandchildren Mikaila, Pierce, Mason, Daley Amelia, Brock, Jaden, Ty, Perry, Dallas, Lianne, Summer & Ava as well as various nieces & nephews.
The family would like to thank Pilgrims Hospice for their incredibly kind, compassionate and exceptional care. In lieu of flowers, donations in Roger's name can be made to Pilgrims Hospice at this link: https://pilgrimshospice.com/get-involved/make-a-donation/