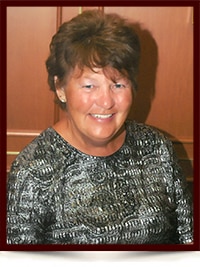 Rolande Boivin (Nee LaForest)
Rolande passed away at University Hospital on Saturday August 20, 2016 at the age of 76 years and three months.
She left behind to mourn her departure: Gilles, her husband of 48 years, daughter Joanne Hof (Dan) and son Steven Boivin; sisters: Aurelia LaForest, Therese LaForest, Lily LaForest, Nicole LaForest (Florent Bouchard) and Carole LaForest; brothers: Bertrand Laforest (Ginette Cardin), Gaston LaForest (Andree Boudreau) and Evens LaForest; in-laws: Ginette Boivin, Luoise Bouchard and Jean-Marc Boivin (Vivianne Dupre), as well as numerous nephews and nieces.  Rolande was predeceased by: father Joseph LaForest, mother Valeda Laberge, sister France LaForest and Jean-Marc LaForest.
Memorial Mass
Friday August 26, 2016 10:30AM
St. Charles Catholic Church
17511 112 Street, Edmonton AB