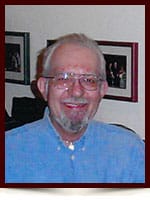 August 22, 1946 - April 30, 2013
On April 30, 2013 Rolland Joseph Chartrand of Edmonton (born in Quebec), passed away suddenly at the age of 66 years.
Survived by his loving wife Claudette; step-children, Josette and Michael; four grandchildren whom he much adored, Nicolette, Lennette, Shaylene and Joseph; loving brothers and sisters: Claude (Marthe), Pierre (Gisèle), Normand (Ginette), Diane, Sylvie, Louis (Carole), André (Audrey) and Danièle as well as many aunts, uncles, nieces, nephews and cousins. He was predeceased by his parents, Fernand Chartrand, Gilberte Lefebvre (Birth Mother) and Adrienne Poirier (Mother).