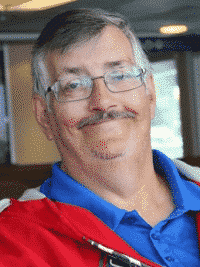 Ronald Ryan
1949 - 2019
On November 9th Ronal Ryan passed away at the age of 70.
Ronald is survived by his wife Catherine, sister Judy, brothers Allan and Ken, and his children Patrick, Brian, Crystal and Jennifer. Furthermore, Ronald is survived by the many children he loved and cared for over his 35 years as a foster parent.
Ronald passed away in a battle with cancer surrounded by family at the Edmonton Cross Cancer Institute. The staff there were gentle, kind and caring during his stay. On behalf of Ronald and his surviving family we thank you for making his final few months as comfortable as possible.
At his request, Ronald was cremated and an intimate celebration of life, attended by close friends and family, was held on November 14th. Ronald will be remembered for his kindness, generosity and sense of humour. He is and will always be greatly missed by the people who's lives he touched.
Please feel free to leave condolences on either the Trinity Funeral Home website or on his facebook page while it remains active.