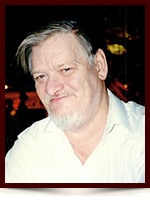 Ronald David McRobb
June 6, 1941 - September 8, 2016
Ron (Yukon Ron) passed peacefully in Edmonton, Alberta at the age of 75.
Ron was born on June 6, 1941, twinned with brother Don, to 19-year old parents Gordon & Evelyn McRobb, in New Westminster, B.C. The twins were four years old before they met their father who served in Normandy during WWII. During childhood, the twins were inseparable and identical in appearance which lead them to play many pranks on their friends and teachers.
After high school, Ron worked at a bank before heading north with two dollars in his suit pocket and soon started a trucking company: Pacific Northwest Moving & Storage (1967) Ltd. For the next 50 years, Ron was instrumental in its transition into the PNW Group of companies, featuring the Yukon's largest freight carrier. Ron loved his work and continued to preside over the company from its terminal in NW Edmonton.
Ron also loved to socialize and his outgoing personality made him many good friends, most notably in the Yukon and in Edmonton where he resided in his later years.
Predeceased by his parents and brother Bruce, Ron is survived by his twin, Don (Carol), brother Gary, daughter Rhonda, sons David and Kevin (Lorene), grandchildren Justin, Jordan and Alysha, numerous nieces, nephews, family, and friends.
Ron will be missed dearly and never forgotten by his family and friends.