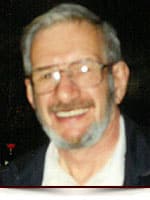 Ronald Reimer
REIMER, Ronald
Born April 11, 1939, Ronald passed away May 5, 2014 at the University of Alberta Hospital.
Survived by his brothers Henry and John Reimer as well as Sister Barbara Reimer, as well as the love of his life Natalie Jerwak.
Funeral Services will be held Wednesday, May 14 at St. Paul's Anglican Church (10127 - 145 Street) with a viewing beginning at 12:00 pm and funeral to follow at 1:00 pm.