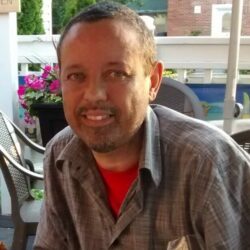 Roy Edwin Kester
November 9, 1958
-
June 30, 2022
Roy Kester of Toronto, Ontario, Canada passed away on June 30, 2022 at the age of 63, surrounded by his loved ones.
He is survived by his wife, Paula; son Jonathan (Emma), daughters Victoria and Sarah; siblings Lisa Conway (Ryan), Alan and Derek; and many more loved ones who miss him dearly. He is predeceased by his parents Angeline Torok and James Kester.
Born in Toronto, Ontario (November 9, 1958), the first child of their family, Roy was always passionate about music. At family gatherings you could always find him playing the guitar; other days he would be singing and writing songs. He loved making others laugh, especially his kids, who share his love of music. They carry on his passion for living a good life, with great food, and long drives in the country with the music playing out the open windows.