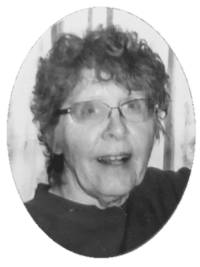 Sandra Carol Handfield
In Loving Memory of Sandra Carol Handfield
Born December 4, 1942 in Edmonton, AB
Passed January 16, 2021 in Edmonton, AB
It is with heavy hearts that we announce the passing of Sandra Carol Handfield on the evening of January 16, 2021.
Sandra is survived by her husband Gerard Handfield, three sons Remi, Michel (Michelle), Terrance (Corry), and siblings Dean, Robert, Glenn, and Della. She is also survived by her six grandchildren Kayla (Jason), Kyle, Brandon, Alyssa, Ryan, and Jenna.
Sandra is pre-deceased by both parents Peter and Ellen Fleming, and siblings Gordon, David, Fern and Gloria.
Sandra was a busy hockey mom keeping up with all three of her boys as they grew up. She loved lawn bowling, and exploring the mountains in her motorhome with Gerry and the rest of her family. Kananaskis Country found a special place in her heart that she continued to explore year after year.
Sandra was a loved wife, mother, sister, grandmother and friend to us all – she will be forever remembered and deeply missed.