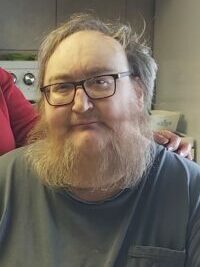 Scott Corbett McKilligan
November 29, 1971
-
April 27, 2021
God saw you getting tired
And a cure was not to be
So he put His arms around you
And whispered "Come to me."
With tearful eyes we watched you
As you slowly slipped away
And though we loved you dearly
We couldn't make you stay.
Your golden heart stopped beating
Your tired hands put to rest
God broke our hearts to prove to us
He only takes the best.
-by Frances and Kathleen Coelho
Scott passed away peacefully on April 27, 2021 with his family by his side after a long and courageous battle with heart failure. Through his illness, and living with chronic pain, Scott beat many odds and it was said that he had 22 lives. Scott will always be remembered by family and friends for his generosity, kindness and loyalty, and was always there when he was needed. He had quite the sense of humour and a contagious laugh, especially when he was telling stories of some of the shenanigans he had with his friends. Family and friends meant everything to him, and even when he was hurting and sick, he did his best to make sure they were all okay.
Scott is survived by his mom Judy, sister Corrie, and a large extended family of aunts, uncles, cousins and many friends. He was predeceased by his father Murray and his grandparents who will be waiting to greet him on the other side. Scott will be missed dearly by all who knew him, as he always left an unforgettable impression.
His family would like to sincerely thank the Mazankowski Cardiac Unit of the University of Alberta Hospital for their excellent compassionate care during his many stays. They would also like to thank the wonderful ladies from We Care who provided homecare.
In lieu of flowers, the family requests donations be made to the Mazankowski Alberta Heart Institute at the University of Alberta Hospital in Edmonton. Due to Covid and to respect Scott's wishes, there will be no formal service. Family hopes to have a get together to celebrate his life at a later date.