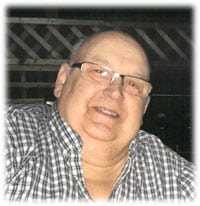 Seamus Donaghy
Seamus Donaghy born February 7, 1943
With the thoughts of his loving family and by the side of his loving daughter, Seamus Donaghy passed away peacefully on October 31, 2020
Seamus goes on to reunite with his loving wife, Mary Donaghy (nee Campbell) after only a few short years of her passing.
Mary knew upon first setting her eyes on Seamus that he would be the man to marry. Seamus dedicated his life to his family. Our mom often said that when they were to be married Seamus said to her " You before me always" and he held that promise every day. He was a stronger man than any could imagine. Supporting his wife through her illness while battling his own, took the love and courage of a great man.
If you ever wanted the news of the day, Seamus was the one to talk to. He bridged the gap between here and those back home in Ireland and England.
Dedicating 22 years on the executive at the Irish Club in Edmonton and many more as a member, he brought friendship, culture, laughter and wisdom to those that now called Canada their home. Countless are the bands and performers that he brought across the pond to share their music and culture with us here, from the Irish Club to the Edmonton Folk Music Festival.
His desire for knowledge and understanding was endless. Seamus never liked to brag about how smart he was but the house would shake when he would shout out almost every night "I got final jeopardy!"...again
He will forever be remembered by his children Annette and Gary and grandson Oblio. Brother Aloysius, Sisters Eileen and Philomena. Parents John and Mary (nee Brannigan) Donaghy
Predeceased by siblings Ann, Anthony, Brendan
On Friday, November 6th, 2020 from 6PM-8PM tune into CKUA Radio Network(94.9fm) Celtic Show hosted by Andy Donnelly for a two-hour program dedicated to Seamus.
A small semi-private gathering will be held at Trinity Funeral Home on Saturday November 7th,2020 at 2pm.