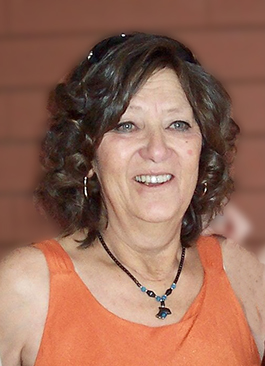 Tami Lynne Wilson
December 3, 1958
-
December 21, 2021
Tami Lynne Wilson, nee Stetchman, of Edmonton passed away peacefully on December 21 at the age of 63.
Tami started waitressing at a Zellers cafeteria at 15 and was so good at it she made a career of it earning loyal customers for years. Later she worked in gas stations pumping gas and making people laugh. But her real career was being a mom. She was entirely devoted to her family and worked tirelessly to provide a good home for her children and her two oldest grandchildren. She also took care of everyone else who needed help. Her house was constantly filled with her kids's friends who often also called her mom or g'ma.
In later life, Tami struggled with several bouts of cancer as well as a stroke but she was a fighter until the very end. She was a warrior with a huge heart. Her legacy is one of triumph over struggle, and of loving unconditionally.
Tami will be lovingly remembered and missed by her beautiful children: Krystyna, Kaydee, Kara, David, Shaun (Tasha) and Jeff; her beloved grandchildren Dalton, Charyssa, Daicia, Dalilia, Neveah, Ashton, Daiz-Lee and Arolynne; and her adorable great granddaughters Kyreigh and Valentina. Tami also leaves to mourn her sisters: Toni and Lisa; brothers: Roland and Chris; as well close friends and family members.
She was predeceased by her parents Bruce and Marilyn.
A celebration of life will be held for her immediate family at a later date.
In lieu of flowers, the family requests donations be made to the Kids Kottage or Big Brothers Big sisters in Tami's name.