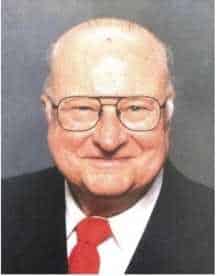 Thomas Emil Chmilar
April 20,1933 - April 24, 2019
Tom Chmilar passed away peacefully on April 24, 2019 in the Redwater Health Centre.
Tom was born April 20, 1933 in Plain Lake, Alberta. He is predeceased by his parents Steve and Mary; brothers Harry and Edward; and sisters Olivia, Stephanie, and Jessie.
He will be dearly missed by his beloved wife of 60 years Jennie, his daughter Pat (Bill), son Perry (Maryann), and grandchildren Jeff and Julie.
There will be two ceremonies to celebrate Tom's life. One will be held on Tuesday April 30, 2019 at Grace United Church at 6215 104 Ave Edmonton at 1:00 pm.
The second service will be held on May 1, 2019 at the Redwater Health Centre at 1:30 pm with Jennie in attendance.
In lieu of flowers, donations can be made to a charity of your choice.