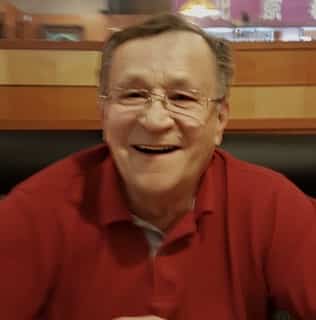 Tony Sydorenko
December 25, 1945 – May 21, 2020
The family and friends of Tony Sydorenko regret to announce his passing on May 21, 2020. He leaves behind his son and daughter-in-law, Trevor and Leah Sydorenko, his four grandchildren Freyja, Thorben, Aesir and Brynjar. Also saddened by his loss is his special friend, companion and partner Kaye Walsh.
Tony's Ukrainian parents welcomed him into the world on Christmas Day 1945 in Drutte, Salzgitter, Germany. At the age of 3, he immigrated to Canada with his parents, settling in Edmonton. Tony's interest in Technology, at a young age, led him to a career as an Information Systems Technologist for many years.
He had another love and that was driving which steered him to his second career as a Transport Truck Driver. Tony liked the outdoors, especially hunting and fishing. He was a sports fan and had played most sports. He had a natural talent for cooking and during his retirement years, he became Kaye's personal chef.
Tony is predeceased by his parents, John Sydorenko in 1987and Tamara Sydorenko Zajczeko in 1999.
Cremation has taken place. Due to Social Distancing a Celebration of Life will be postponed.