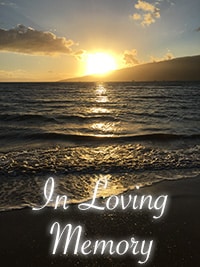 Walter Chalus
Walter passed away at the age of 90, at the Lloydminister continuing care on August 28,2019.
He was born in Luscar, AB then moved to Edmonton. He worked for AGT for many years until he left in his old truck and camper to travel Alberta and BC. Walter loved the horse races and garage sales. He then found his new home in Lloydminister SK.
He is survived my many nieces and nephews & cousins, He is predeceased by his mother Paraska and father Fred Chalus; sisters: Olga, Pauline, Stephina; his brothers: Nick and Bill. His parents originally come to Canada from Poland in the early 1920's. Walter will be laid to rest with his father Fred Chalus in Edson Alberta at a later date.
Bonny and Georgina would like to give a big thanks to Rochelle, his Guardian. She was wonderful to uncle Walter as well as all the staff at the Lloydminister continuing care until his passing.