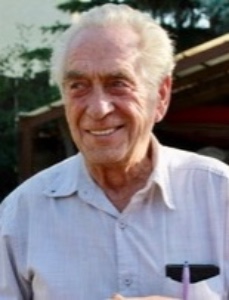 Walter Kutschinski
March 27, 1938
-
January 16, 2023
It is with the deepest sorrow I share that Walter Kutschinski passed away January 16, 2023.
Wally, the 3rd of 11 children born to Hermann and Agnes Kutschinski outside Muenster Saskatchewan, he is survived by his Wife Frances, Sons David (Sandy), Darryl (Sandra) and Daughter Tracey and his 7 Grandchildren Cody, Keanna, Taylor, Trinity, Sydney, Cailee, and Sierra.
First and foremost, Wally was devoted to all aspects of family life, as Dad, yearly family vacations, country road drives so the kids could practice, Saskatoon berry picking, Christmas tree shopping to coaching sports, hockey, baseball, helping organize dance, baton competitions, working on cars and as his grandchildren's biggest fan in all activities, Wally was always present!
A career as a heavy duty mechanic for over 35 years kept him busy by day but best remembered by so many for being the first to offer help or the first to be called for help regardless of the situation.
Always creative to solve problems and an innovator in his approach always thinking of how it could be done.
Often time works against us all, but the time he gave and offered to us is cherished most of all.
I couldn't be more proud of my Dad, with Love forever and always you will be missed.