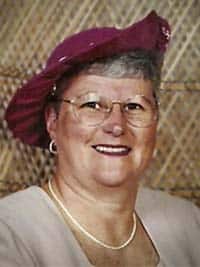 Wendolyn Ruth McKeown
McKeown, Wendolyn Ruth (née Rozon)
April 19, 1947 - April 23, 2020
It is with a sense of profound sadness the family of Wendy McKeown announce her passing at the age of 73. Wendy died after contracting the Covid 19 virus after a shockingly quick emergence and progression of this terrible disease.
Wendy is survived by her son Brent (Charlaine) and daughter Heather (Dan) and her four grandchildren Cooper, Mason, Sara and Sam, who were the great joys of her later years. Her sister Joan (Tommy), brother Arnie (Barb) and dear friends Janis Ladds and Roz Dickey join us in our deep mourning. She was predeceased by her husband Bill McKeown, her parents Albert and Hazel Rozon and her brothers Jim (Carol) and George (Gloria).
Wendy was born in Quebec and spent most of the first part of her life in Deux- Montagnes, just outside of Montreal, before moving to Edmonton which has been her home for over 50 years. While raising her busy family, Wendy was always a part of the work force and held a number of positions through the years and all gave her various levels of joy, largely due to the wonderful friendships she developed in each space. Of particular note would be her time spent at the Edmonton Journal, and her many years as an usher at Northlands Coliseum (Rexall Place) which, as a die-hard OIler fan, gave her immense joy and happiness. While she loved all the Oilers, her favorite players were Wayne Gretzky, Kevin Lowe and B.J. MacDonald. Ultimately, Wendy will be remembered for her kindness and her abiding commitment to her friendships. She felt and loved deeply. Perhaps the saddest part of these past few weeks and too sudden end, was the fact that we did not get to say goodbye. Our hope is that in those final hours mom was able to rest easy knowing that she was always loved. Of all the gifts that she gave us, this is the most profound: there was never a moment in our lives when we did not feel our mother's love. That gave us the foundation upon which we built every good thing in our life. Her passing leaves a void, but we will continue to build on her love with each day as we always have.
Our family would like to extend our thanks to the staff of Kensington Shepherd's Care and The St. Albert Retirement Residence for their kindness and compassion in caring for our mom in her later years. We also wish to extend thanks to the many doctors and nurses throughout the Edmonton region who have supported our mom's mental and physical health through the years, including in her final struggle. You are all true heroes. We deeply appreciate the kindness and compassion shown by Dr. Hansen and his team at the Royal Alexandra Hospital who cared for mom in her final hours.
There will be no service at present given our current circumstances and we will give thought to next steps once this global crisis has passed. In lieu of flowers, we ask that you consider a donation to any of the numerous charities supporting our most vulnerable members of society, including our first-responders at this unprecedented time in human history.