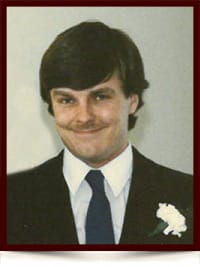 William Douglas "Doug" Scott
March 14th 1956 - January 19th 2017
"Doug" Scott of Edmonton passed away on Thursday, January 19th, 2017 at the age of 60.
Left to cherish his memory are his children: Shawn & family, Tracy (Vance) and grandchildren Serena & Liam, Adrian (Courtney) and grandchildren Cameron, Anthony & Cole, Richard (Tehra) and grandchildren Shaye, Mikayla, Gavin & Conner, Stephanie and grandchildren Madison, Brooklyn & Abigail, Andrew, Julia & family. Brothers & sisters: Gordon & family, Vivienne (Peter) & family, Grahame & family, Roderick (Dixie) & family, Hazel & family, Gavin & family and Fiona (Jason) & family.
He was predeceased by his wife Alison Scott and parents Norma Scott (Forbes) & William Scott.
Memorial Service
Saturday January 28th 2017, 2:00PM
Trinity Funeral Home Chapel
10530 116st Edmonton.