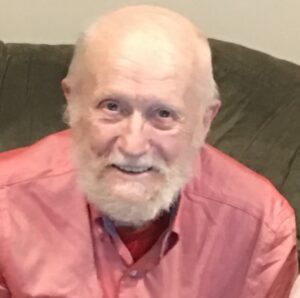 William Morley Peebles
May 20, 1941
-
June 13, 2022
William Morley Jr was born on May 20, 1942 in Yorkton SK, son of William Morley(d.1989) and Katherine Gladys(d.1992); Brother of Sharon A. McCreery(d.2018). He married Dianne Newstead in 1967 and had three children Kevin (Jenora), Jason (Zhoa) and Billy (Lisa).
Raising a family in Regina, Bill worked at IPSCO as an education director, a teacher at Peacock High School in Moose Jaw, as well as other teaching positions. He had a strong entrepreneurial spirit, and following in the footsteps of his father and the Peebles Machine Shop, Bill designed custom made jewelry, knives, and other metalworks out of his garage in Regina. He turned his life in a fresh direction in the 1990s and completed his Masters degree in Education from the U of Sask.
Bill moved to Thailand in 1994 to teach at UTCC University in Bangkok. He soon met his current wife Kate and became a father to Joy and Orathai, moving them back to Edmonton in 2001 where he spent his days doing building maintenance. He leaves behind his 6 grandchildren William, Harrison, Jonathan, Liam, Lilly and Ryan.
Bill was always dynamic and a lot of fun to have around with a quick joke and a smile. He loved to have a conversation on any subject and liked to push the boundaries on what was politically correct. He was always mentally active and always creating things. He greatly helped many people as a Friend of Bill W., was loved, and will truly be missed.
There will be a celebration of life in Bills backyard on Sunday June 19th at 12:00