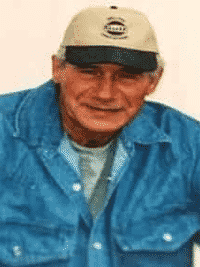 Willie T. Sebesta
On January 5th, 2020, Willie Tom Sebesta (Will) of Anzac, Alberta, passed away peacefully in Fort McMurray, Alberta, at 81 years of age. Will was born in Burleson County, Texas on January 6th, 1938, to William J. and Rosie Anna (Jakubik) Sebesta.
He joined the U.S. Air Force at an early age, and served for 4 years before completing an honorable service period, afterwards moving on to other challenges and vocations, ultimately making the move to Alberta in 1972, where he pursued a welding career mostly supporting the oil and gas industry. He would spend the next four decades, tirelessly working in this demanding field, ready to go 24 hours a day. He also started a trucking company, operating several water trucks and logging trucks throughout Alberta in the 1970's and early 1980's. He took the opportunity to build solid relationships with customers, employees, and friends. His work ethic was impeccable, as he valued integrity, above all.
Will was an adventurous outdoors man, spending time hunting, fishing, and exploring some of Alberta's most remote areas. He was a licensed guide in the 1970's and attracted big game hunters from across North America, who would come to enjoy the good times and successes that awaited them in Northern Alberta. He shared his love of the outdoors and all it's opportunities with many. He was especially fond of a good bonfire.
While having strong convictions and personal values, Will was always ready to lend a helping hand, to give of himself to those in need. He always had a common sense approach to problem solving, and to him, nothing seemed insurmountable. He carried with him throughout life, the never ending belief in possibilities. He shared these values with those close to him.
Will was predeceased by his mother and father, Rosie and William, sister Anita Watson Hunt, brother Jody Sebesta, and daughter Cally Sebesta Adams. He is survived by his daughters, Amanda MacMurray and Diane Korf, stepdaughters Margie (Ray) Harrison and Vicki Chipchura, and son Jody (Fatima) Sebesta, sisters: Lorene Rollish, Rosalee (Mac) McGaffey, along with grandchildren, Abigail Aldrich, Mary Alice Aldrich, and Natalia Sebesta.
Special thanks to the CCU staff at Northern Lights Regional Hospital, in Fort McMurray, Alberta for their professionalism and devotion.
Graveside Service
Military Honours
10 a.m.
Saturday, January 25th, 2020
Snook Cemetary
Burleson County, Texas.
Memorial Donations
If inclined, please send donations to the Alberta Lung Assocition.