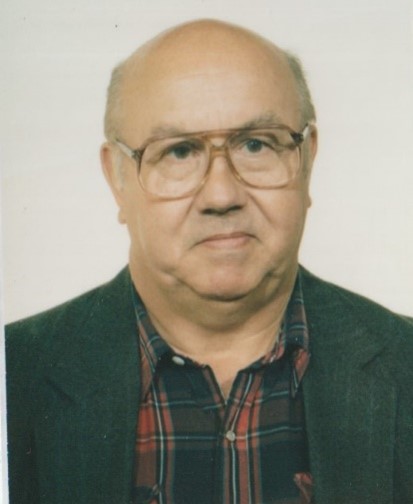 Willy Paul Siewert
May 10, 1934
-
November 9, 2021
Willy passed away after a lengthy battle with heart disease on Tuesday, November 9, 2021, at the age of 87 years.
Willy is survived by his wife Maria Siewert (nee Ujvary), his two children Harry (Jo-Ann Dickinson) Siewert and Tony (Marlene) Siewert, his older sister Anita Thürling (nee Siewert), as well as numerous nephews and nieces, including Janet (Brian) Feast, who was like a daughter to him. He is also survived by his grandchildren Jessica (Marcus) Dellaire, Christopher Siewert, Sophia Siewert, Lily Siewert, Brandyn Siewert, and one great grandchild Jaxon Dellaire.
Willy was born May 10, 1934, in Berlin, Germany. Willy was the youngest of 3 children born to Willi Otto Siewert and Anna Maria Johanna Knop. Willy lost his father and older brother during World War II and his mother shortly thereafter. He immigrated to Canada in 1952, eventually settling in Edmonton. It was in Edmonton as a young man that Willy made a life and established himself in the workforce as a new immigrant to Canada, and where he met a number of great lifelong friends.
Willy met his wife Maria in 1955, marrying her in 1961 and having two children together. Willy had a great work ethic and a keen interest in all things physics and electronics related. He was self-trained in electronics, working in several industry related jobs throughout his 40-year career. He retired after 25 years of service as an Electronics Technician with the University of Alberta, Physics department.
Willy had a scientific mind, a never-ending thirst for knowledge, and was always curious to learn more and share his knowledge with others. He had a passion for dancing and music, and he loved to karaoke to his favourite Frank Sinatra and classic country songs.
As per Willy's wishes, there will be no funeral services or visitation. He will be deeply missed by his friends, family, and all who knew him.