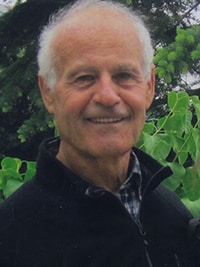 Winston Franklin Roan
Winston Franklin Roan, age 76, died on Tuesday, April 2, 2019 at his home in Edmonton, AB surrounded by family members.  He died after a brief but courageous struggle with cancer.  He will be lovingly remembered by his wife of 49 years, Linda, and his children Jason (Emily), Cory (Ati), Nathan (Bethany) and Lisa Hamm (Jason).  Winston will also be missed by his six grandchildren Jack, Elliot, Christopher, Emilia, Elise and Everett, and his brother Wendal (Diane) and sister Gladys.  Winston was predeceased by his brothers Lawrence, Delano and Clarence.
A Memorial Service in memory of Winston will be held in the chapel of the Trinity Funeral Home, 10530 116 Street NW. Edmonton at 10:00AM on Saturday June 8, 2019.
Memorial donations in memory of Winston can be made to the Juvenile Diabetes Research Foundation at JDRF National Support Office, 235 Yorkland Blvd. Suite 600
Toronto ON, M2J 4Y8 (https://www.jdrf.ca/)
Winston was proud of his grandson, Jack Hamm, who has type 1 diabetes (T1D) and who actively participates in fundraising to advance research efforts.  Jack's 2019 donation page is below.
https://jdrf.akaraisin.com/ui/jdrfwalk19/participant/4133299?Lang=en-CA