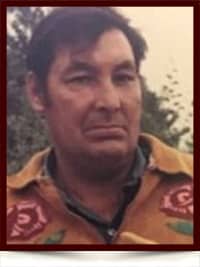 Winston Stebbings
March 19,1941-July 26, 2017
Winston Stebbings from Kikino passed away at the age of 76 years.
Winston is survived by four sons, Fred, Christian, Joseph and Winston, his two sisters Pam and Pat, one brother Allan. Also, four grandchildren, six greatgrandchildren, nieces, nephews and friends.
Predeceased by his son Shannon (Lee), his parents Chris and Mary Stebbings, brothers Roger, Fred, Frank, Gordon, Blaine and sister Marion (Babs).
A memorial service will be held Saturday, August 19, 2:00pm
The Duffield Community Hall