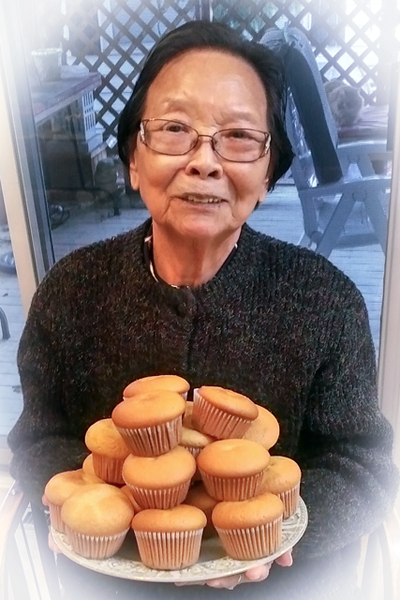 Woo Cha Lee
It is with incredible sadness to announce that our Mother and Grandmother Woo Cha Lee passed away on July 14 2019 at the age of 90.
Ma/Mommy/Mama Lee will be remembered by her children Jay (Helen), Simon (Dianna), grandchildren Jana (Khoa), Jada , great-grandchildren Fiona, Dexter, Dustin and extended families.
Mom was a kind, generous and caring person, who would always make sure you are well fed and loved through her cooking. She loved to work in her garden, and even kept a very large garden for food and beautiful flowers up to the age of 90. We still see evidences of her love all over the yard as she had the ability to make anything grow on the smallest patch of dirt. She believed that anything will flourish if given an opportunity to sow. That was also how she saw the world.
She was born in Fujian China and made two significant moves during her life to Hong Kong and then to Edmonton, Alberta Canada. Her tenacity, spirit and hard work ethics created better lives for her family and her warmth and love kept us nourished and healthy.
She was preceded by her husband Lin See and son Joseph.
A viewing will be held July 23, 2019 10:00 AM at Trinity Funeral Home for family and friends whom wish to pay their respects with a burial to follow at Northern Lights Cemetery.