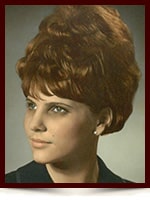 Zenovia Downing
Zenovia Downing passed away peacefully and gracefully surrounded by her loved ones on May 5th, 2016 at the age of 73. Zenovia was born on June 25th, 1942 to Peter and Nadia Goshko. She is survived by her daughter, Jolynn Downing, granddaughter Gillian Petrovic- Downing and her grandson Zachary Petrovic- Downing. Zenovia is also survived by her sister Adeline Kotylak and her brother in law Lawrence Kotylak of Vancouver, British Columbia. Also her newphew and godson, Dr. Gergory Kotylak and her nieces, Peggy Berard and Theresa Kotylak and their children. Zenovia was predeceased by her father Peter Goshko, mother Nadia Goshko and her husband Donald Clare Downing.
Memorial Mass
Thursday May 12, 2016 10:30AM
Our Lady of Perpetual Help Catholic Parish
13 Brower Drive, Sherwood Park, AB
Zenovia will be remembered and dearly missed by us all. For now all our tomorrows start without her, until we meet again.