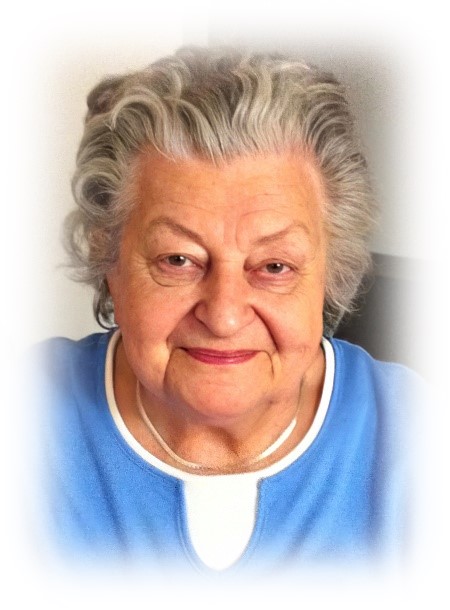 ZOFIA S. PASZKOWSKI – NÉE SKÓRZEWSKA
June 28, 1920
-
June 30, 2021
Polish Noble - Coat of Arms: Drogosław II. Born in Warsaw 28-VI-1920, passed in Edmonton 30-VI-2021 at 101 years old.
Her extensive family is sad to announce her passing: Son: Zygmunt Zadora-Paszkowski (Elżbieta), Grand Children: Magdalena (Akeed), Dorothy (Andrzej) and Maciej; her Great Grand-children: Andrzej (Alyissa), Alicia (Brandon), Eryk and Aleksander; her Great Great grandchildren: Łukasz and Rozalja. In Poland: the Jackowski and Koszutski families.
Zofia was only 19 when the German troops occupied Poland starting WWII. With her husband Maciej took part in the Warsaw Uprising in 1944 as a nurse and aid to the field combatants in the Home Army (ARMIA KRAJOWA). Deported as a Prisoner of War to Oberlangen. Liberated by General Maczek Armored Division, found her husband and joined the II Polish Corps (General W. Anders) in Italy. Decorated with the AK (Armia Krajowa) cross, for her participation in the conspiracy and fight during the Warsaw Uprising.
In Argentina she resided in the Province of La Rioja and later in Buenos Aires for 32 years. Later followed her son and arrived at Edmonton in 1981. Zofia was a member of the Polish Federation of Women. She had three citizenships: Polish, Argentine and Canadian.
Zofia was a resident for 10 years at McQueen Place. The family would like to extend their gratitude to the staff of The Good Samaritan Society (Southgate) for their excellent and compassioned care rendered by all nursing and medical staff. Mass will be officiated at: 09:45 on the 06 of July 2021 at the Holy Rosary Polish Church followed by burial at the Northern Lights Cemetery: 156 St. & St. Albert Trail - Edmonton. Her casket will be sprinkled with soil from both Poland and Argentina, linking her forever to her homelands.
SIT TIBI TERRA LEVIS