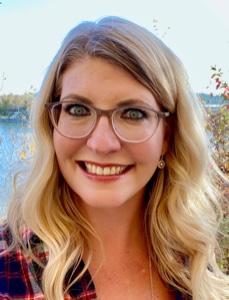 Monica Lynn Vanderleest
February 14, 1974
-
November 12, 2022
Monica Vanderleest was born on February 14, 1974 in Innisfail, Alberta. She was the youngest child of Judy Yoder and Neil Ebbesen; sister to Shannon, Marlo and Nicole.
As a student, Monica was passionate about drama, starring in many stage productions in her town. Her passion for social work began with Big Brothers and Big Sisters of Innisfail while pursuing her Diploma in Social Work from Red Deer College. She later obtained a Bachelor and in 2001 a Master of Social Work from The University of Calgary. Successfully starting a career with Alberta Mental Health and Alberta Justice Community Corrections branch in Stettler, she eventually went on to work for the Federal Government at the Public Health Agency of Canada and finally Senior Advisor for Health Canada's Substance Use and Addictions Program.
When she was 27, Monica met Scott Vanderleest while shopping in Edmonton. They would marry on September 20, 2003, and would soon welcome three beautiful children- Calla in 2005, Elsie in 2008 and Magne in 2010, all of whom she truly adored. She was very fond of Scott's parents, Andy and Linda Vanderleest, who were honoured to have her as their daughter in law, as well as Scott's sister's family, Leanne and Fred Munn and nieces Abbie and Sarah.
Monica loved reading, being a member of many book clubs, but was particularly fond of her 'Mother/ Daughter book club'. Perhaps her favourite collection was that of her lip sticks - of which she had 99.
Monica was a faithful Christian who enjoyed reading her Bible and listening to worship music, often brightening our days with her singing of hymns. Monica was the most remarkable person- generous, kind, witty and faithful.
While we will miss her dearly, the moments we spent with Monica will remain in our hearts forever. We will always remember her glimmering smile and we are blessed to have had her in our lives.
Her Celebration of Life will be held at Beulah Alliance Church 17504-98A Ave, Edmonton Alberta on Tuesday November 22, 2022 at 12:00pm.