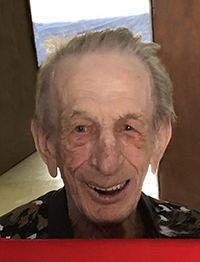 Adam Bedyk
On Wednesday August 12, 2020 Adam Bedyk of Edmonton, AB passed away at the age of 81years.
Adam will be lovingly remembered by his 3 sons: Darwin, Dave (Sue), and Marvin (Tammy), five siblings: Ann Mandrusiak, Bill Bedyk, Lillian Yaremichuk, Eva Salm and Irene Sarver as well as many other extended family and friends.
He was predeceased by his parents Mike and Elena, as well as eight siblings: Lily, Mary, Sadie, John, Mike, Peter, Nick, Ron.
A private family  Celebration of Life will be held at a later date.
In lieu of flowers, donations can be made to a charity of one's choice.