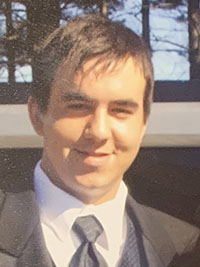 Adam Joseph Harrigan
It is with broken hearts and profound sadness that we announce the sudden passing of Adam Harrigan in his 30th year.
He is lovingly survived by his parents Phil and Diane Harrigan. He will forever be missed by his siblings Vanessa, Brett and Veronica. He will always be remembered by his little girl Abigail. She was his little princess. He will be sadly missed by his Grandmothers and his many grieving Aunts, Uncles, Cousins and friends.
In the infamous words of Adam Harrigan, " Go Leafs Go!"
A private family service will take place at a later date.
In lieu of flowers, a donation to an educational trust fund for his daughter would be appreciated & make Adam smile.. Donations can be made through etransfer to vharrigan9@gmail.com (Vanessa Harrigan).