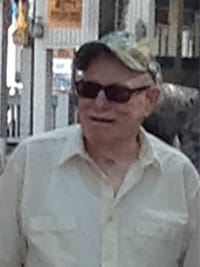 Albert Hoffman
It is with great sadness that we announce the passing of Albert Hoffman, 93 in Edmonton on November 28, 2018.
Albert was born on February 13, 1925 and lived in Hana Alberta ,Holden Alberta,  Vancouver, B.C. and then raised his family in Edmonton.
He was predeceased by his wife Mary in March 1983 and his son Kenneth in August 2015.
Albert is survived by his daughter Marlene (Dwight), son Kelvin (Patricia), brother Otto (Jean) and also by numerous grandchildren & great grandchildren, nieces and nephews.
He will be sadly missed by his family and friends.
In lieu of flowers, a memorial donation in his honour can be made to Heart and Stroke Foundation.
A Celebration of Albert's Life will be held a later date at the Shepherd's Care Church.