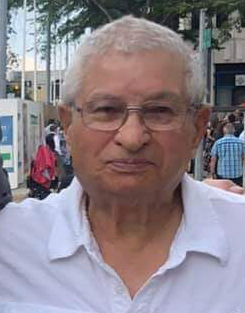 Albert Joseph Charles LeBlanc
Albert Joseph Charles LeBlanc
January 28, 1939 - April 13, 2020
Albert peacefully passed away at the age of 81 years at the Foyer Lacombe in St. Albert, Alberta.
He was predeceased by his loving wife Carol, Mom Ida, Dad Louis, five brothers Victor, Henry, Art, Robert, and Johnny.
Albert is survived by his children Tanya, Debbie/Shannon, Jack/Anita, Sonia/Dennis, and Laura/Jayson. He has 7 Grandchildren and 4 Great Grandchildren. Sisters Maryrose/Robert, Mary/Jim, Yvonne/George, and Debbie. Sister-in-laws Barb and Sue. Many nieces, nephews, and friends. Albert was the patriarch of the family, was dearly loved and will be greatly missed.
In lieu of flowers, please make donations to Foyer Lacombe, St. Albert by going to covenantfoundation.ca and choosing Foyer Lacombe - St. Albert.
With the current COVID-19 situation there will be no service at this time.