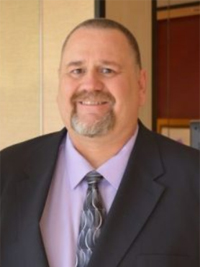 Alcide Joseph (Joe) Reaume
It is with great sadness that we announce the passing of Joe on Wednesday, April 1, 2020. He was born on May 16, 1966.
He leaves to mourn his wife Annette, daughter Jessica (Mike), son Kyle (Lucas) and two granddaughters Brett & Briar (Papa's two favourite girls).
He also leaves to mourn his brother Jason (Lillian), sister Jennifer (Ron), sister Shannon and mother Charlene (Bill). Also, numerous nieces & nephews.
Joe was a true believer in living life to the fullest. He would always say "Stop dwelling and get on with it".
We would like to express our sincere gratitude to Family & Friends who have sent flowers, cards, food & comforting words.
We would also like to thank Trinity Funeral Home for the services you had provided to our family.