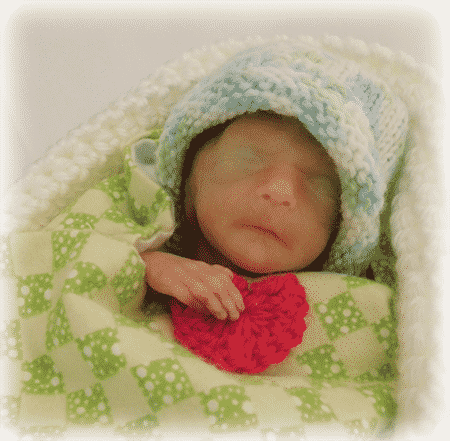 Alexander James Kashlak
Tempestuous winds tore through the streets of Edmonton on the evening of 19 January 2021. This was the day that labour began for the mother of little Alexander James Kashlak at a mere 23 weeks gestation. The two held steadfast travelling via ambulance from Misericordia to the Royal Alexandra Hospital. 76 hours after first being admitted, active labour began, and little Alexander began his final journey into our world.
With a calm intensity, five doctors and nurses from the labour and delivery division of the Lois Hole Hospital for Women stood still with clasped hands and focused eyes. At 10:25pm on 22 January 2021, Alexander James Kashlak entered the world to a torrent of activity; he had a heartbeat. The little warrior was rushed next door to the half dozen members of the neonatal intensive care team. His heartbeat resurged with an infusion of oxygen, but his young lungs were too underdeveloped to sustain him even with a breathing tube and CPAP device.
Ten minutes after his birth, this one pound 9 ounce fighter was allowed to rest in the warm comforting embrace of his mother's and father's arms. One hour later, he took his final breath. His heart continued beating into the small hours of Saturday morning when he peacefully passed away under the watchful care of his parents.
Though his time was short, Alexander James Kashlak is survived by and has forever changed the lives of his loving parents Megan and Adam Kashlak, his big sister Anna Kashlak, and his many family members across the globe. A small private viewing and cremation were held during the subsequent week.
If you feel the desire to make a donation, then please support the wonderful work of your local women's or children's hospital or the Lois Hole Hospital for Women and their Stollery neonatal intensive care unit: www.royalalex.org/ways-to-give.