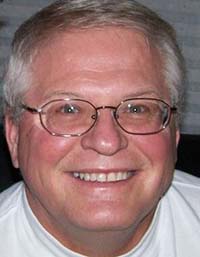 Allison John Ewaskow
Ewaskow, Allison John 72 years old, passed away after a 2 year battle with leukemia at the University of Alberta hospital in Edmonton March 27, 2020.
Leaving his loving wife of 52 years, Jeannie (Horucki) Ewaskow, 2 children, daughter Kimberly Allison Dickie and husband James Dickie, son Craig William Ewaskow, and grandchildren. He's also survived by his mother Connie Ewaskow, and sisters Eileen Lucas and husband Ed, Cheri Ewaskow and husband Michael, Rosalee Blond and husband Roy. Predeceased by his son Robbie (Age 3- 1974) and his father William Ewaskow October 2005.
Al was a father, husband, son, friend, sales expert, accounting genius, golfer, guitar player and he passionately helped others who needed it. The world lost a legend. He left a mark on every person he met, and will never be forgotten.
Due to uncertain times, we hope to have the celebration of life this summer, when friends and family can travel and join us.