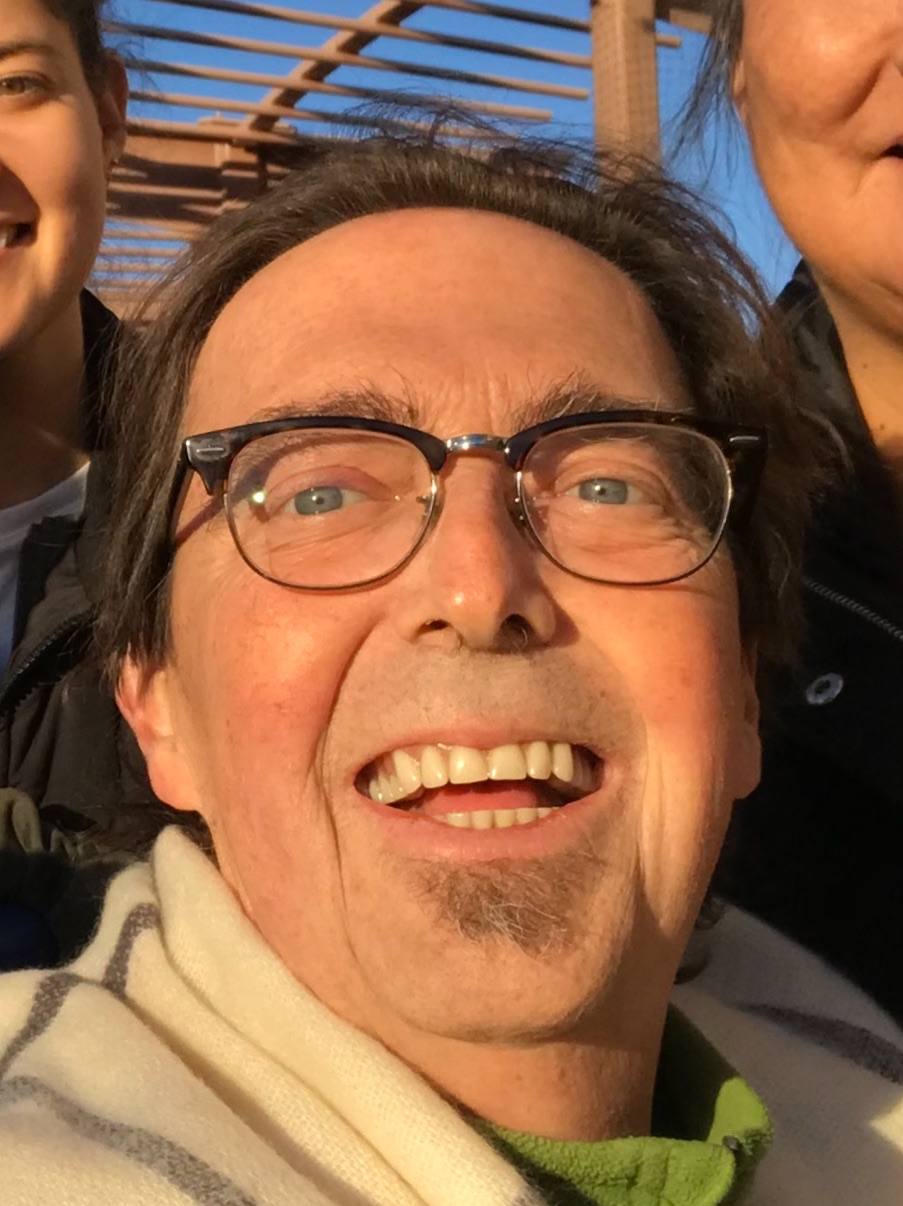 Andre R. Dorais
November 21, 1956
-
January 6, 2022
"The End: Part One: This is the title of the book Andre was going to write. It refects his journey over the last six years, the fact that the doctors gave us the "you only have a few days left" talk more than once but my beautiful man kept proving them wrong. And that this is only the first part of his story, we will continue it in paradise.
Andre leaves to mourn, his « beautiful bride » Carole, his girl Skye, his Maman Suzanne, parents-in-law Agnes and Don (Ginette), sisters and brothers Catherine (Ed) Plesko, Jean (Stacey), Bill (Judy) Stewart, Marie (Mike) Statnyk, Debbie Mills, Stephen (Kimmie) Mills, Donnie (Anastasia) Mills and his nieces and nephews who he loved so dearly, Madeleine, Simon, Gabrielle, Sophie, Jodi, Kyla, Michael, Lucia, Grace, Lydia, Jade, Darrian, Amanda, Kristopher, Sara, Zack, Lennon, Kash and Jackson and the many others who called him Uncle, in Edmonton, Yellowknife, Kugluktuk, Inuvik, Whitehorse, Ottawa and Treasure Beach. Andre was pre-deceased by his father Leo, his sister Ann-Marie and his nephew Stephen Jr.
Thank you to his stellar medical team who helped him fight his Multiple Myeloma diagnosis for the last six years at the Cross Cancer Institute.
In his last days we played reggae and songs from our Jamaican wedding. When a song would end, he would let out a heavy sigh. In his last hours, I Carole walked with him from their round room at Segree's, to Cynthia's kitchen for ackee, callaloo and johnny cakes, across the creek to Eggy's cool shade, down the beach, into the warm sea and floating in the gentle waves of Frenchman's bay, Treasure Beach, Jamaica. His last day, he was struggling hard to communicate; his last word was "love". A message to us all. Thank you to all who made our life so precious and for your kind words and support in these very difficult days.
A simple ceremony will be held on Saturday, January 15, 2022, 2:00pm, Trinity Funeral Home.
We will be cremating Andre, and bringing his ashes to spread in the three places he loved the most: Ottawa to be with his Dad and sister and in Yellowknife and Treasure Beach. Dates still to be determined.
One love.💜