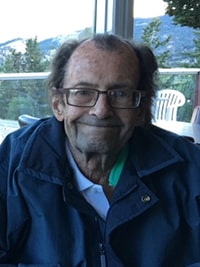 Andrew Herbert Law
Andrew Herbert Law passed away peacefully at the Royal Alexandra Hospital, on July 31, 2018, at the age of 76. Born on August 4, 1941 in Calgary, he was the second eldest child of four to Norah Welch Law and William Law. He was dearly loved by his brother Brian who died in 2013, and his sisters Maureen and Kathleen.
He will be severely missed and forever loved by his wife of 33 years, Perdita, their daughter and his youngest child, Amy (and her partner Thorvall), and his two children from his previous marriage (Lorraine): Jennifer and her husband Robert and their children Jim and Maggie; James and his wife Mary-Lou and their children Dante and Sophia.
Andy was known for his life of devotion to helping those in need. Prior to moving to Alberta in 1981, Andy spent 17 years in the Ottawa Carleton Social Services Department ending up as the Regional Manager. He joined Alberta Family and Social Services in 1982 as the Calgary Regional Income Support Specialist. In 1984 Andy was appointed Director for Supports and Independence. Later, he was appointed Director of Income Support Programs. Andy also worked as lead Negotiator with several First Nations wishing to deliver Social Assistance to off-reserve members. He was later transferred to Alberta Aboriginal Relations as Associate Director and worked as a Provincial Representative with the Métis Nation of Alberta. After retiring from the Provincial Government in 1997, Andy worked as a Program Manager with Native Counselling Services of Alberta for 3 years. He then worked as a Private Consultant, clients including: Indian and Northern Affairs Canada, The Stoney Tribal Administration, the National Residential School Survivors Society, and Beaver Lake First Nation. Key skills Andy was known for included: policy development, leadership, writing, and relationship building.
People knew him best for his kindness, compassion, dry sense of humour, respect for inclusiveness, diversity, integrity, and dependability. Andy had a strong passion for reading, golfing, time with friends and loved ones, and debating over politics. He was a true fighter who faced any challenge head on and was the survivor of three cancers including: prostate, skin, and colon cancer.
In respect of Andy's wishes, there will be no memorial service. We will be celebrating his life with family and friends.
In lieu of flowers, you can make donations to Creating Hope Society of Alberta. www.creatinghopesociety.ca
His soul may now find eternal peace.