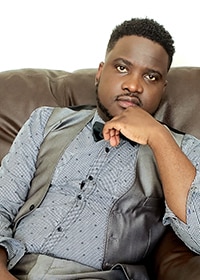 Andrew Utah Aka, DJ Starbax
In Celebration of Andrew Utah's Dreams
Our beloved son and father, Andrew Utah Aka, DJ Starbax was born in Headlands, Mugadza Village 17, Makoni, Zimbabwe on December 14, 1984. He was the first child of Itayi Utah and Theresa Chakanyuka and a brother to Tinotenda Keith Utah.
Andrew grew up in Harare, Zimbabwe and attended Churchill Boys High School before moving to USA where he discovered his talent in music and DJ skills. He bought a PA system and DJ equipment from his first paycheck in order to pursue his dreams.
He then moved to Hamilton, Canada in 2005 before setting in Edmonton during 2007. He pursued his passion for music, promoted various music shows and attended college where he graduated as a Pipe Fitter and Welder. Over the years he established Ground Zero Music Promotions in partnership with his close friends. Andrew had profound entrepreneurship ideas and always dreamt big in order to live a descent life as well as make the world a better place to live. He established the novel BBQ on Wheels restaurant business and got involved in establishing Smoothie Basics, which is still operational.
Andrew married Chantel Chinoda before they divorced and went on to marry Alice Muringayi. He left behind two lovely and young children, Andrea and Andrian.
Andrew had a history of stomach ulcers dating over 10 years back, which was only diagnosed as cancerous late last year. At that time the cancer had metastasized to stage 4. He fought a strong battle to try and defeat the disease. He even broadcasted live shows on social media in order to inspire the whole world and demystify cancer. Unfortunately, Andrew succumbed to cancer on 11/03/20 after a hard-fought battle and enduring massive pain. He never stopped smiling, planning for the future and was full of life to the very end.
The family would like to thank his wife Alice, his mother Theresa, all his friends and relatives who showed him immense love, never lost hope and dedicated their precious time to comfort him at his greatest time of need.
We are pained and saddened by the loss of Andrew but today we celebrate his life knowing that he is now in a better place and free from pain.
We thank you all for the kind support, love and grace during this trying time.
Rest in Eternal Peace Andrew, you will be greatly missed.