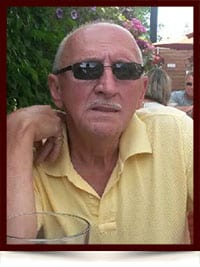 Anthony (Tony) Ference
On Sunday June 11, 2017, Anthony (Tony) Ference passed away peacefully, at the age of 62 years.
Born on August 28, 1954, in Lamont, AB, Tony leaves behind his loving wife Sharon, 2 children Tim (Emily) and Elissa (Daniel and their 4 children), 5 siblings; Ted (Lorraine), Theresa (Hugh), Tom (Eileen), Bernadette and Felix and many nieces, nephews and friends.
Tony was predeceased by his parents John and Jean Ference.
Tony will be remembered for his passionate and conscientious work ethic, beautiful flower garden and his love of the great outdoors.
To honor and remember Tony's life, a gathering of family and friends will be held at a later date.