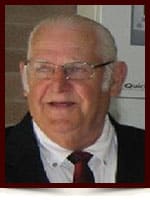 Archibald Earl Pyke
Archie  Passed away peacefully 31 July 2015   at Norwood Hospice, Edmonton,AB.at the age 83. He was born in Sydney,NS. Served 29 Years in the Canadian Forces ,after retiring he enjoyed spending time with  his grandchildren  working on old cars, Gardening and Woodworking.
Predeceased by his loving wife of 55 years Edna Lu (Sarson), daughter Patrice and granddaughter Catherine (Mombourquette). Also predeceased by  his  parents Archibald and Bella Pyke, his sister Ameta, brothers Wallace and James.  Brother in law, Jack Stephens, Donald Smith, Earl Wambolt and sister in law Virginia Pike.
Archie is survived by his six lovely children   Stan(Dora),  Arlene (Colin), Ronald (Deea), Rhonda (Steve), Archie and Jennifer (Barry) and his 16 Grandchildren and 9 Great Grandchildren.and his many nieces and nephews. Also surviving are brothers Robert (Brenda), George, David (Audrey),
Charles (Gloria), sisters Geraldine Smith, Annabella Wambolt, Sylvia (Gordon) Colbourne, Carol (Earl) Jewer, Louise (Albert) Broussard and sister in law Andree Pyke.
The family wishes to extend their gratitude to all his friends and Staff at The Waterford Senior Home, especially Veronica (RN)  and Norwood Nursing Staff who cared for Archie during his illness.
At Archie request there will be no Service.   in lieu of flowers a  donation to a charity of one choice would be appreciated.
"Gone to be with Loved ones gone before"