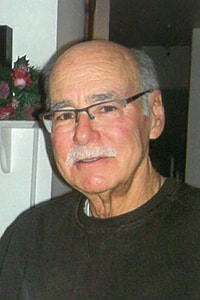 Arthur Demeule
Surrounded by his family, Arthur Demeule, age 72, passed away peacefully at the Grey Nuns Hospital, on April 15, 2019.
On January 7, 1947, Adrien Demeule and Alexina (Gauthier) Demeule gave birth to Arthur in McLennan, AB.
Left to cherish Art's memory are his brother Denis Demeule, sisters Rita (Wally) Stephenson and Jocelyne (Rod) McArthur, sister-in-law Margaret Demeule and his nieces, nephews and numerous close friends.
Art was predeceased by his loving wife Judy Demeule, father Adrien Demeule, mother Alexina Demeule and his brother Alexandre Demeule.
Art will be interred at South Haven Cemetery.